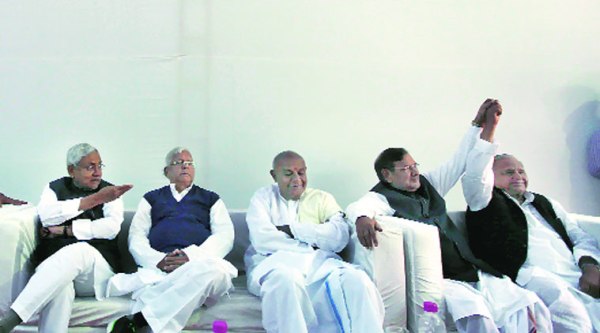 Indian Express
Samajwadi Party chief Mulayam Singh Yadav to oversee Janata Parivar merger
Indian Express
Leaders of six parties that emerged from erstwhile Janata Parivar on Thursday decided to set in motion the process of their unification into a single political outfit, and mandated SP chief Mulayam Singh Yadav to work out the modalities to this end.
View More
Why Should you Vote ?
Will ego make way for a peaceful merger. The Janta Pariwar is set for a merger and Mulayam Singh has been assigned the tough task of overseeing the merger. Do you think Mulayam Singh can complete this Job successfully?