Influencers
Indian Express
- 2014-12-05 05:15:30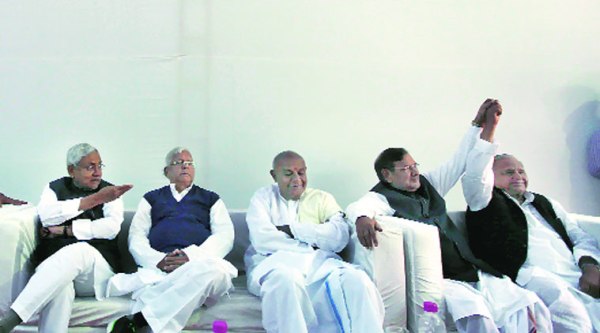 Leaders of six parties that emerged from erstwhile Janata Parivar on Thursday decided to set in motion the process of their unification into a single political outfit, and mandated SP chief Mulayam Si...
Number of Votes :
0 user vote
Free Press Journal
- 2014-08-14 06:12:30
BSP leader Mayawati on Wednesday rejected outright the suggestion that her party should consider having an alliance with the Samajwadi Party. Her rejection came swiftly hours after Mulayam Singh Yadav...
Number of Votes :
2 user votes
Activity Feed