Influencers
First Post
- 2015-01-16 03:26:32
New Delhi: It's IIT versus IIT, Civil Services versus Civil Services, Ramon Magsasay Award versus Ramon Magsasay Award and India Against Corruption versus India Against Corruption (IAC).
Number of Votes :
0 user vote
Indian Express
- 2014-05-22 07:10:45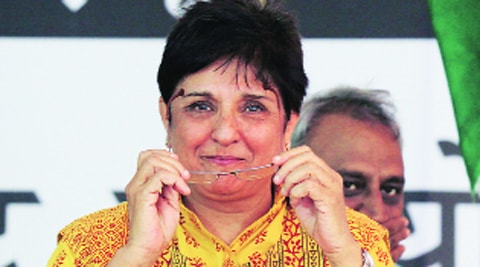 Retired IPS officer Kiran Bedi said she was now ready to become the chief ministerial nominee in Delhi, if the BJP made such an offer to her. Bedi, a former member of the Anna Hazare-led Jan Lokpal A...
Number of Votes :
3 user votes
Activity Feed